M' Osteria Bar & Lounge is the latest development by Toledo Entrepreneur Pasquale (Pat) Giammarco. He purchased the building several years ago and began the long journey of restoring this historic building.
M' Osteria Bar & Lounge is located in Downtown Toledo on Monroe Street adjacent to both stadiums. The building itself is a beautiful mix of old and new. Rebuilt from the ground up the space still maintains original high beamed ceilings, exposed brick walls as well as dramatic interior elements with a modern twist. When entering patrons will immediately notice the attention to detail on all aspects of this wonderfully designed facility. Our first floor presents a beautiful bistro style dining room with a wraparound bar and an open kitchen format. In the mood for a little something different? Then find your way upstairs to our spectacular Lounge.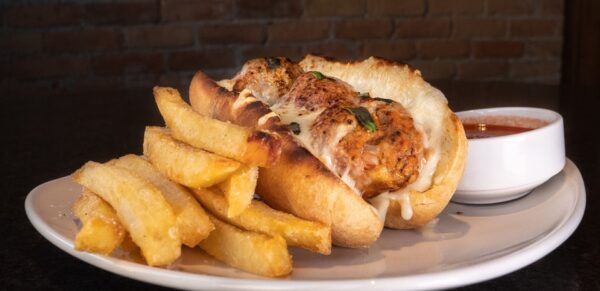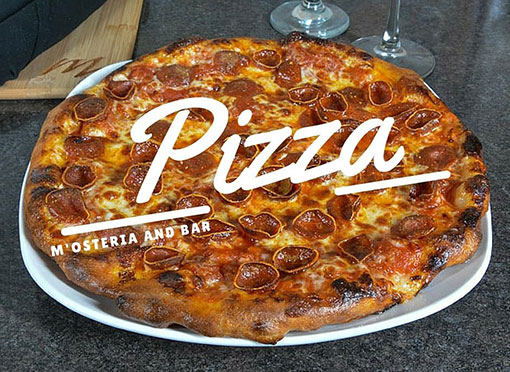 The menu is a combination of traditional Italian and American classics, Artisan pizzas, house made pastas and other great food. All of the dishes are prepared with an emphasis on using only the freshest, local prime ingredients. We promise to do our best to provide you with a delightful meal and dining experience.
Private events and business meetings are accommodated in our 2nd floor Lounge for up to 100 people. Feel free to contact our event coordinator to discuss event options.